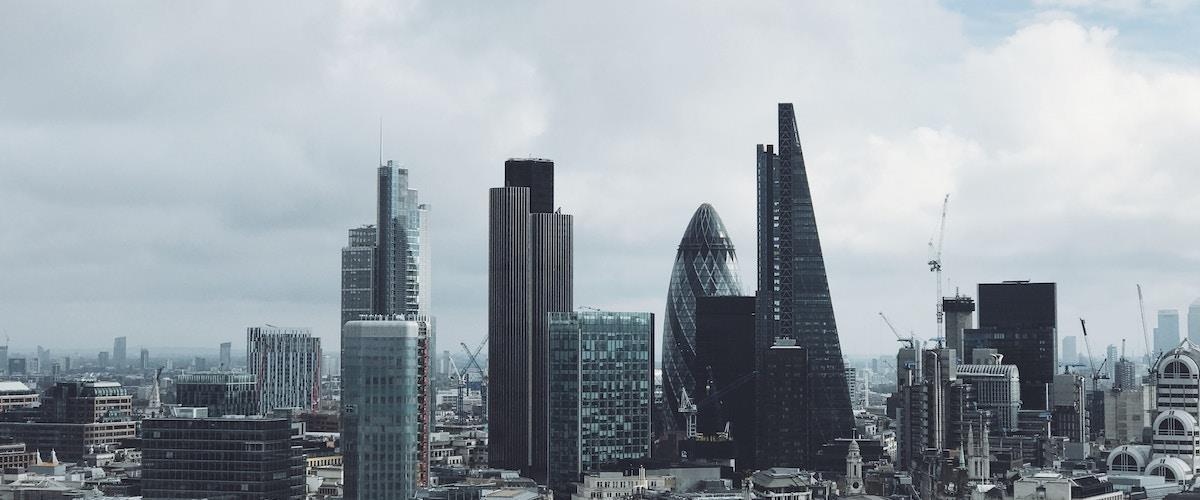 Our Services
ABJ International's primary business is providing exclusive access to heavily discounted property deals and investment opportunities for both large and small investors.

We offer a wide range of services to our clients. Most of our clientele have utmost trust in us and they prefer to adopt a completely hands-off approach so we can take care of every single step of the investment process. We will take care of everything from start to finish, even including services such as appointing solicitors, furnishing, letting, as well as property management where we arrange for discounted and pre-negotiated rates that are available exclusively for our investors.

Some of our more experienced investors prefer to be in the know about every step of the process, and adopt a hands-on approach. We work closely with every single one of our investors. The biggest benefit for our investors is that they get the unique opportunity to take advantage of our distinct ability to purchase heavily discounted and high yielding properties. This is something that you cannot easily get from others.

Here are the services that we provide our clients:


High income producing property deals
We have a team of well-connected individuals who have several years of experience negotiating bulk property purchases. This is how we are able to give our small and large investors exclusive access to highly profitable property deals that they simply will not be able to find elsewhere. All of our property deals are low-risk, highly discounted, as well as high income producing investments. We work very closely with our investors to make sure that the investments that we suggest are customised to meet their specific requirements and will help achieve their unique financial objectives.
Due diligence process
We have been in the property investment business for several years now, and we have a lot of experience negotiating bulk deals. This has enabled us to perfect a very detailed and fool proof due diligence process that we perform on every single property deal.
The due diligence is not done in a hurry. It can take up to several weeks because we want to fully understand important things such as local property value, the quality of the build, typical sale and rental prices in the area, rental demand, transportation routes, other investment avenues nearby, easily accessible local amenities, and other important factors.
Our investors invest large sums of money into our bulk property deals. They have witnessed first-hand our commitment to carrying out the due diligence process. We are quite particular about this because we are committed to providing our investors with safe investments which will continue to yield profit for several years to come.
Solicitors
In bulk property deals, we would usually have to carry out a lot of different transactions all at the same time. Solicitors are experienced in this aspect. We have access to a network of reliable solicitors which allows us to secure for our investors pre-negotiated and discounted solicitor fees. This is how we make sure that none of the usual property transaction problems such as inflated costs and unnecessary delays occur on any of our deals.
However, if you have your own solicitor that you prefer and you have been working with for a long time, you are free to use them.
Mortgages
Many of our investors adopt the strategy of using mortgages to purchase investment property. What this often means is that the money can be spread over several different properties. Our strong relationships with many 'all of market' mortgage brokers help our investors by giving them access to the most profitable buy to let mortgage schemes that are available in the market.
The best mortgage opportunities are often found with banks, and these are not typically known to everyone. When our mortgage brokers work with you, they ensure that your property portfolio will contain the very best mortgages that meet your financial goals.
Furnishing
If you want to let your property, you will need to first furnish it. A furnished property will be let out faster and also help achieve higher earnings and tax savings.
ABJ International has a relationship with a reputed furniture company which will be able to provide you with high quality furniture at a discounted rate. Also, because we are mostly involved with bulk deals, many of the properties that we invest in are tenanted and would be furnished already. Since the price of the furniture would be included in the property purchase price, it becomes a very attractive value proposition for our clients.
Letting and management
When it comes to buy to let property, fast and efficient letting and management becomes a crucial factor in success. It is of utmost importance for us that our investors use the services of a letting agent who has the ability to quickly let the property out for the highest price possible. The letting agent must also be proficient in managing the property so the investors do not have to bother with the day-to-day issues that might arise with the property. The rent will also be collected by the letting agent and sent to you, so you can adopt a completely hands-off approach.
On every one of our property deals, we insist on making sure that we use only a reputed letting agent who will be able to let and manage the properties efficiently. Over several years, we have selected a few companies who have been able to get top rental rates on a consistent basis.
Customised services
We do not adopt a one size fits all approach. We understand that every investor has his or her unique requirements and financial goals. Some of our investors may be quite new to the property investment market and will need highly personalised services. Here, we take care of every single step of the process and handhold them all the way to completion.
Our more experienced investors just want regular updates on property deals and investment opportunities so they can take the necessary decisions on their own. They simply give us instructions which we carry out to their satisfaction.
Whether you are a novice or an experienced investor, what we offer is a highly personalised service which will suit your specific requirements and help you achieve your own financial ambitions.
Portfolio building service
We have many investors who want to build a property portfolio that has the right balance. They are looking for a combination of properties which will provide long-term security, short-term income, strong returns, and low-risk.
With our experience and expertise we will be able to devise a custom strategy for you which will be monitored over a specific duration to make sure that the portfolio achieves certain performance targets. This also involves understanding how much capital you want to invest and then selecting the right mix of properties which will form a perfectly balanced portfolio.
Large investors
If you're a high net worth investor who wants to invest more than £500,000, one of our directors will have a personal discussion with you to ascertain your requirements and to hand pick investment opportunities especially for you.